By definition, play is voluntary, intrinsically motivated, and FUN. Trawick-Smith and Golinkoff agree that free play happens when children call the shots, carry out their own themes, and regulate their own behavior. 
Unstructured, free play allows children the freedom to explore, create, and discover without predetermined rules or guidelines. It's been shown to foster cognitive development while boosting physical development and social and emotional development. It specifically helps creativity and imagination, problem-solving abilities, and social skills.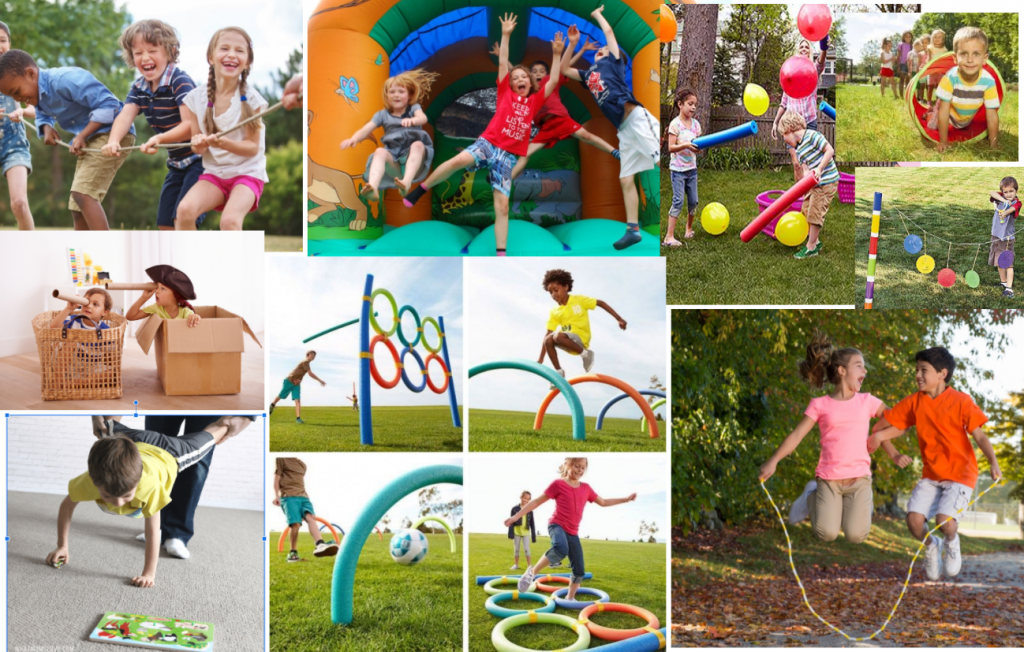 Unstructured play is a set of activities that children dream up on their own without adult intervention. This type of play rarely has predetermined goals or objectives but instead allows children to create their own rules and establish their own limits.
The benefits of unstructured play on whole child development:
It provides opportunities for children to master elements of the world on their own terms.
It develops self-determination, self-esteem, and the ability to self-regulate — all vital elements of emotional development.
It fosters social competence, respect for rules, self-discipline, aggression control, problem-solving skills, leadership development, conflict resolution, and playing by the rules.
It stimulates the senses and allows children to discover the different textures and elements in the world.
It provides fertile ground to cultivate creativity and imagination.
It enhances cognitive understandings.
It builds strength, coordination, and cardiovascular fitness and moderates childhood obesity and its associated health complications.
It sees boredom as a vehicle for children to create their own happiness, enhance inventiveness, and develop self-reliance.
It is a source of JOY.
It is tempting in today's busy world for parents and kids to fill every minute of their day with structured activities (from Spanish classes before school to soccer and basketball practice after and a full range of special classes). The amount of time that children spend in unstructured free play today is in decline.
Common reasons for the decline include safety concerns (stranger danger, crime, traffic), eroding social capital, increasing time spent in school, a rising belief that childhood is a time for resume building, and an overemphasis on structured activities (sports, clubs, etc.). The tension between a parent's desire for control and a child's desire for freedom has been playing out for thousands of years, but today's parents seem to be gripping a bit tighter than any time in the recent past.
That's not just anecdotal — according to a 2009 study by the American Academy Of Pediatrics, kids have lost 12 hours of free time a week, which equates to 25-percent less play. There are also unintended consequences if your little extracurricular all-star has a younger sibling. If there's a toddler in the back while the older kid is being shuttled to all those different activities, they don't know any environment besides their car seat.
"Recent research suggests that children should experience twice as much unstructured time as structured play experiences."
So, how can parents and teachers encourage unstructured play? Fortunately, the solution here couldn't be more simple: DO LESS STUFF.
Remember to carve out time for your child's unstructured play. Find time for kids to get together with absolutely nothing planned and no particular goals in mind except having fun!
Scale back on structured activities. leave at least two days per week open after school.
Go outside or stay at home! Playgrounds and outdoor spaces are ideal for free play because there are endless opportunities to explore and interact with the world. But a quiet corner or under the kitchen table could be just as fun.
Allow your child to make a mess! Let him build a fort, a train, or a hideaway under the dining table.
Provide play materials that have no build-in storyline and let your children create (it engages and develops their neocortex the best). Keep a "free play" box of odds and ends, like toilet paper rolls, yarn, glue, pine cones, tissue paper, etc. A few empty boxes, ducktape, and markers to decorate – sometimes is all it takes to turn your kid into an engineer.
Don't solve their problems. From not being able to reach something to opening a tricky box, encourage your kids to brainstorm ideas and figure it out. Let them take a pride in solving problems on their own.
Say yes! Want to really see your kid's eyes light up? Give them an unexpected YES. Yes to play in a rain, climb a tree or play structure on their own. We have to let them stretch their wings as they grow.
Remember that for young children, the process is often more important than the result. (paint can be felt, smeared, tasted, etc)
Screens aren't the enemy. To paraphrase the ongoing findings of Trawick-Smith's annual toy study, "Anything called 'Educational' usually isn't. "Screens aren't inherently bad, but parents and teachers should be thoughtful about the kind of play those apps and toys inspires," he notes. Adds Golinkoff, "Not all apps have to be educational. They can just be fun! Play is about exploring your own world."
The importance of play is crucial. And it's not just for kids!
Brene Brown touched on how vital play is for our own (adult) happiness in The Power of Vulnerability.  By encouraging unstructured play early on in our children, we not only promote their social, physical, and emotional wellbeing but also setting them to discover their own dreams and desires that eventually will bring the joy of fulfillment and happiness to their lives.