As a Family, Learning Tree Academy always strives for improvement. We try to keep an open mind and stay up-to-date with recent psychology and neuroscience research about childhood development, learning processes, and how exactly we can contribute to our children's upbringing in the most nurturing, supportive, and encouraging way. Especially now, in our time of uncertainty and never-ending stress, we feel that our children require extra care and help as never before.
We're very excited to announce, that last Monday our academy staff underwent our first intensive training with a Certified Positive Discipline Educator, psychologist, and ICF certified solution-focused life coach, Lilia Shifrin lilia.shifrin.coach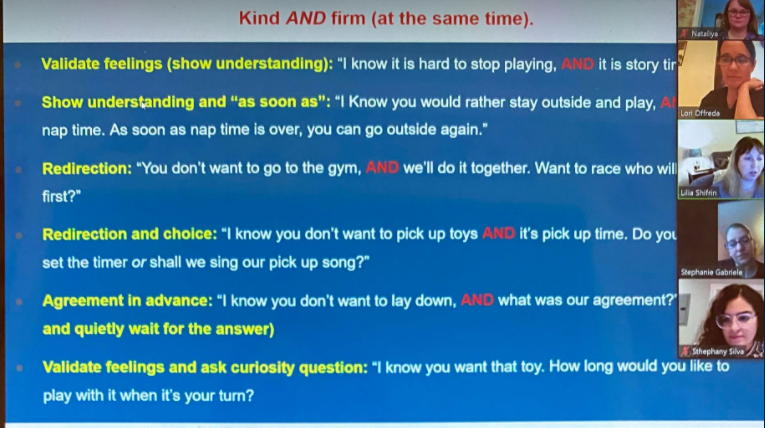 Adlerian-based positive discipline promotes an "internal" locus of control, as indicated in the Five Criteria for Positive Discipline. Promoting internal motivation in children allows them to grow up into respectful, resilient, capable, and happy adults. The child is held responsible for misbehavior, but the consequences are always respectful, related, reasonable, and helpful to the situation. It teaches important social and life skills in a manner that is encouraging for both, children and adults (including parents, teachers, childcare providers, youth workers, etc).
What did we learn?
We learned about Positive Discipline and Adlerian concepts and what recent neuroscience research tells us about children;
We deepened our understanding of how young children learn and how to adapt our teaching to the needs of each age group,
We found out how to foster essential social-emotional skills to support the development and school readiness,
We learned to understand behavior and how to guide it in groups of young children,
We discovered new tools and techniques to prevent power struggles, tantrums, and other misbehaviors,
We've got tangible, practical tips and tools that are easy to implement and work right away!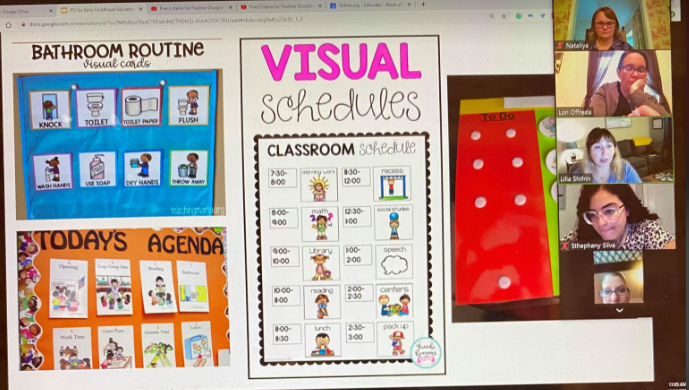 In each classroom of our Learning Tree Academy, we plan to create care settings where children can develop a sense of belonging and significance based on the importance and mutual respect.
With continuous support from our facilitator Lilia, we will try to use any situation, even a difficult one, as an opportunity to learn. As Positive Discipline teaches, connection always comes before correction, focus on the long-term teaching (rather than short-term problems) and use kindness AND firmness at the same time (balance is a key!).
Thank you, Lilia Shifrin, for your time, knowledge, energy, and obvious love for kids (that we all wholeheartedly share). Your passion for positive discipline is contagious! We are happy to get to know you and looking forward to our future collaborations!
Stay tuned for updates, moms and dads! We are happy to say that Positive Discipline is here to stay in our academy.
For those of you who are interested, look into Lilia's Positive Discipline On-line Classes for parents! It takes a village! www.Lilia.shifrin.coach/positive-discipline